Escape the distractions of everyday life and reconnect with your loved ones in the peaceful surroundings of nature. Lake, forest or a nice campsite is the perfect destination for couples and families looking to relax and recharge.
Easy packing prep system,
Maintenance tasks reminder,
Top favorite Campsites List
and no hassle Routes Planner
in our 'Ready to Drive' package
Nature exploration: bugs, plants, animals. We play in the woods, go on nature hikes, and have fun together as a family, all while enjoying the beauty of the great outdoors.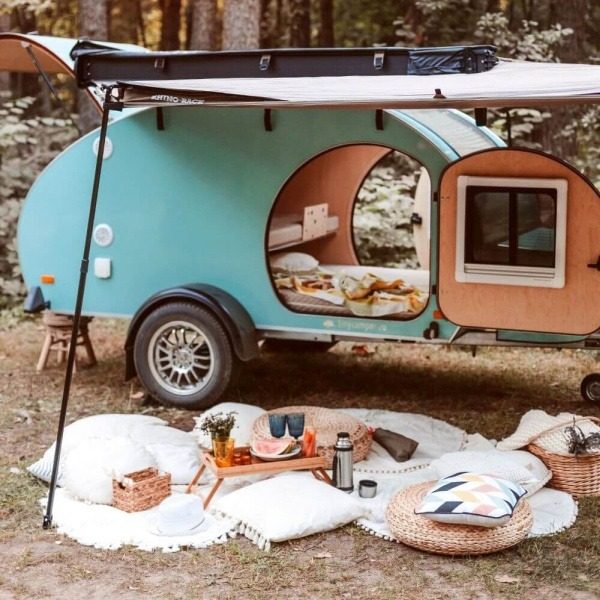 We show you how it's possible to make
499 different delicious Recipes in Nature,
Bushcraft skills, Outdoor Games.
Don't miss how to relax and enjoy that moment with your loved ones.
We design, co-create and build the most affordable, and expertly designed trailer campers, vans and custom type vehicles for trips.
You are able to have:
● Happy, active and healthy family;
● Refreshed soul and mind;
● Improved skills of scouting;
● Best parent in the world badge.
We will help to develop a best camper version Reach Your Goals.
We work on our engineering skills in components integrity to Increase Your Lifestyle Quality.
We are flexible and adaptive to the Client's Dreams.
We test material usage and flexibility to Maximize The Duration of Enjoyment.
To understand camping needs and discover your Long-Term TinyCamper model.